UX Bootcamp is a month-long event happening on weekends where participants will be immersed in different facets and nuances of UX (User Experience) and design. Speakers with varying background in UX shares their insights and knowledge. The event is open to all designers, developers and students to further extend the awareness of UX.
I worked on art direction and graphics of the event. The direction that I focused is on showing the participants a preview on what to expect for the event with logotype. Utilizing the design patterns of tech branding which are gradients and bold letterforms, I crafted a textured lettering to signify a hands-on and quick-paced experience, and a strong dark gradient green to depict rawness. Adding also an emboldened 'UX' to give an impression of grand and respect.
​​​​​​​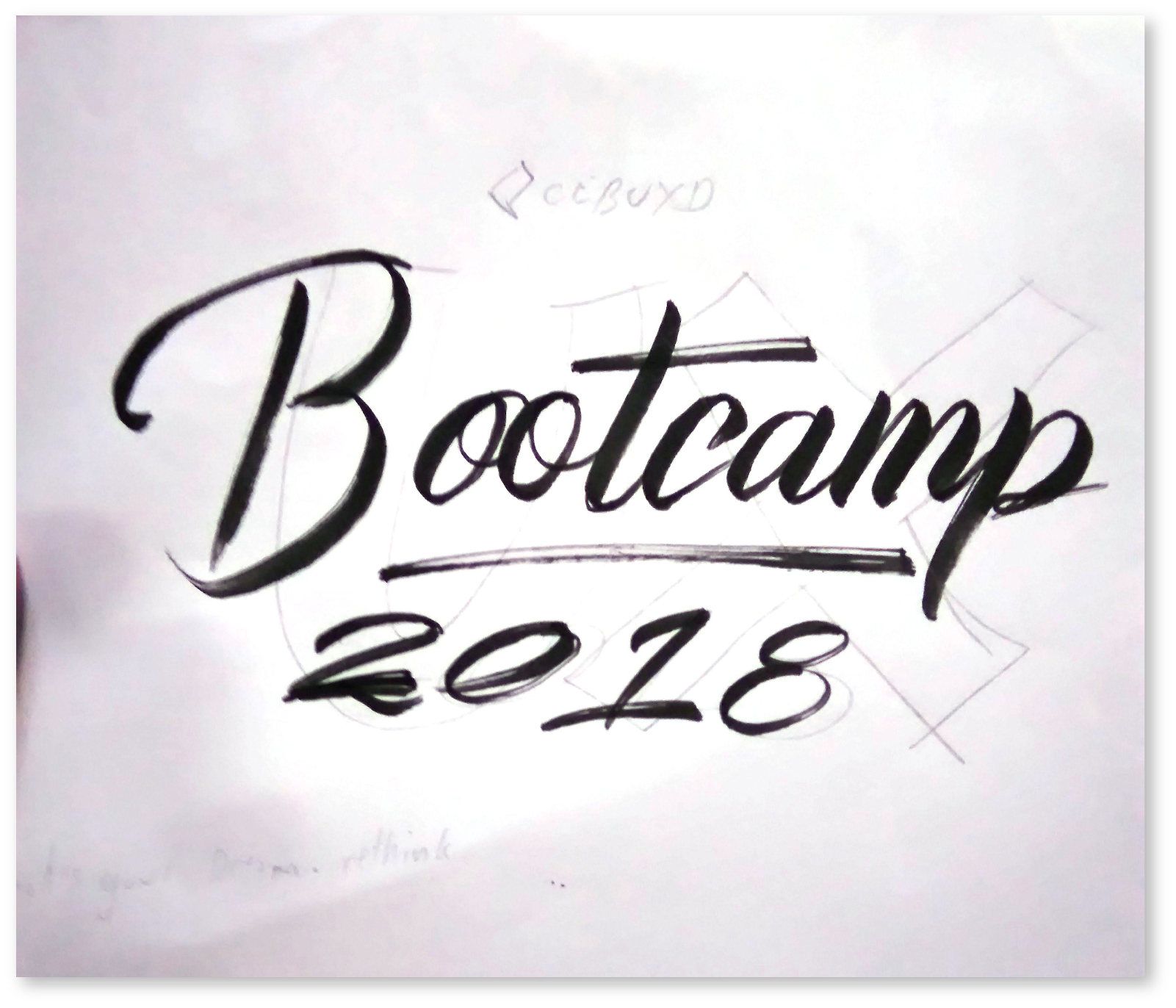 On discovery phase, I started exploring different lettering to express the theme of the event. I managed to narrow down the concept on a combination of script and bold sans serif, and let it speak throughout the logotype.The focus  of this is to show the brush strokes which subconsciously express a humanist touch with subtle grunge undertones.